AIBI - Harvestime Modules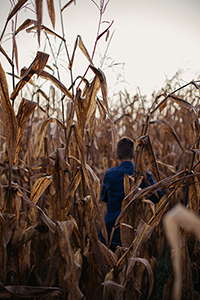 Equipping You To Labor In The Kingdom Harvest


The Harvestime course is a tried and tested two-year distance learning program for pastors, church planters, evangelists and missionaries - particularly those of a Charismatic or Pentecostal persuasion. It has been run in over 50 countries.
It is designed to be an inexpensive "bible-college in a box" with all the forms, modules, exams and study materials you need. It is solidly biblically based and the only textbook you need is the Bible! This makes it ideal for students on a budget or for churches in remote locations.
Please note; WE DO NOT OFFER DIPLOMAS OR MARK PAPERS, WE ONLY DISTRIBUTE THE MODULES. You are free to offer your own diplomas using the procedure below.
The Harvestime course consists of 17 core modules plus half a dozen or so optional courses. The modules are between 150 to 300 pages long are the "fill-in-the-blank" style teaching materials commonly used in TEE (Theological Education by Extension) that lead the student to learn one concept at a time.
These Harvestime modules are available in the following languages:
English, Spanish, Tagalog, Portuguese, French, Thai and Russian
You are encouraged to form a small study group in your local church or community and to download the materials you will study there from this website.
Form a group in your church to study the Harvestime modules. There is now NO COST

Go to the web page for your language (see above)

Download the modules you wish to study.

Read the Orientation Guide first!

Download and read one of the Harvestime modules (you may study them in any order but there is a recommended order of study in the Orientation Guide).

Discuss the module in the group and do the self-tests.

When you are ready do the final exams.

Give the completed tests to your pastor or study group leader who will mark them and issue the diploma (in the name of that church or bible college)

Please note, the AIBI is focused on churches in the developing world, if you are in the USA please contact the Harvestime International Network instead.
Modules: